Skip to Content
Job Seekers, Rejoice – We Find the Best Job Fit for You
Navigating the workforce landscape and landing the right job can be a daunting challenge, but ALLSTAFF Services can streamline the employment process with staffing strategies aligned perfectly with your career goals. Our team at ALLSTAFF Services proudly provides professional staffing services to individuals and businesses in Maury County, TN and the surrounding counties. When you're looking for work that fits your skills and experience, one of our core goals is to help connect skilled, hard-working people like you to available positions with great companies that match your criteria.
With our personalized approach and commitment to your success, let us guide you to the ideal role and help you build a long, fulfilling career. We'll find the best fit for you! Learn more about the benefits of partnering with our staffing experts and contact ALLSTAFF Services today.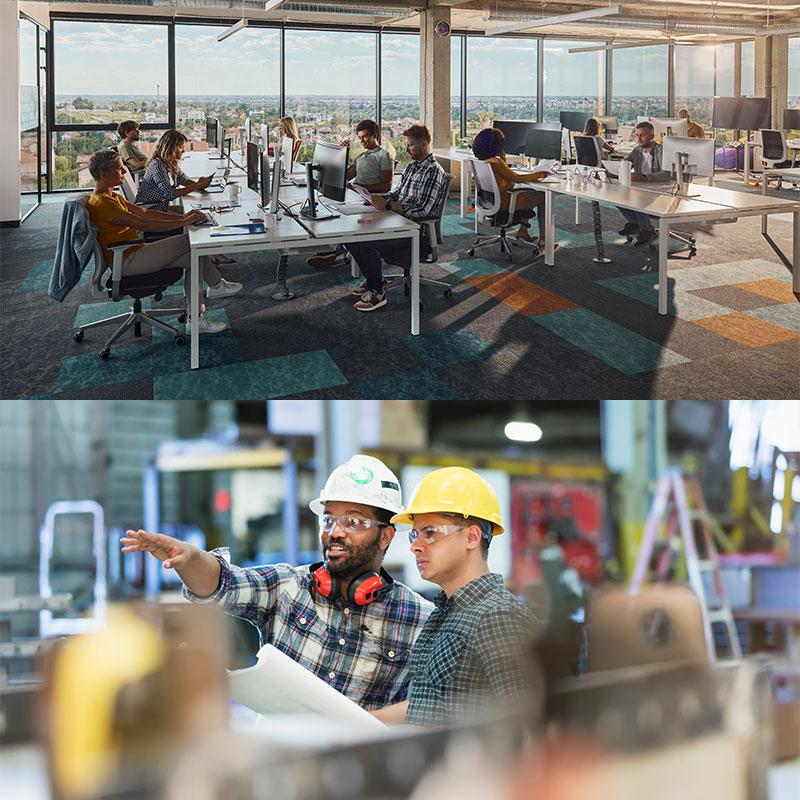 Diverse Opportunities & Attractive Work Benefits
When you partner with ALLSTAFF Services, understanding your unique strengths and job interests is our priority. Our employment specialists take the time to get to know you, discuss your career aspirations, and match you with the right job positions. We provide more than just jobs – we create exceptional opportunities to make a great living! Our extensive network of local employers provides access to a wide range of available job openings across various industries.
We're also committed to helping you enjoy the benefits of a rewarding new career. Even though most all of our jobs are temp to hire, we offer great employee benefits that include employee referral bonuses, paid holidays, and paid vavation.
Available Positions
These are just a few of our available job positions:
Manufacturing
General Labor
Warehouse
Machinists
Maintenance
Welders
Industrial Painters
Material Handlers
Production Workers
Assemblers
Packers
Machine Operators
Laborers
Fork Lift Operators
Shipping and Receiving
Order Pickers
Utility Worker
Administrative
General Clerical
Customer Service Rep
Call Center
Secretary
Receptionist
Bookkeeping
Purchasing
Accounting
Clerk
Your Path to Success Starts at ALLSTAFF Services
ALLSTAFF Services believes in fostering an inclusive and diverse workforce that reflects the community-driven values of Maury County, TN. Our dedication to providing equal employment opportunities for all job hunters helps create a dynamic and supportive job landscape where everyone has a fair chance to thrive and succeed. Are you ready to explore exciting new job possibilities in your professional field? Connect with our staffing professionals at ALLSTAFF Services and let us help you find the perfect position. Email us your resume and job interests at info@allstaffservices.net and get started on the next chapter in your career journey today!
Talk to Our Staffing Experts Today